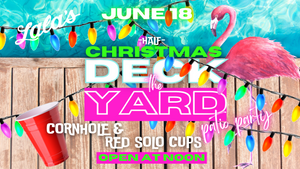 Halfway to Christmas Party
June 18, 2022 12pm
Hoooooooooo-ah we're half way there, Hoooooooo-ah sleighing in the airrrrrr!
Mark your calendar for our Half Christmas Party -- Deck the Yard Patio Party!
Cornhole, Red Solo Cups & Jolly Times!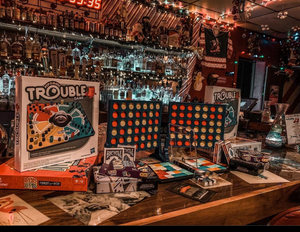 Game Night Mondays
Every Monday night we break out all the games! Come play!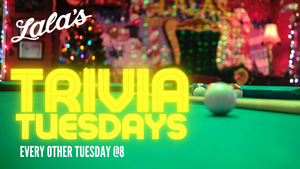 Trivia Tuesdays with Thom
Join us every other Tuesday for Trivia at 8 PM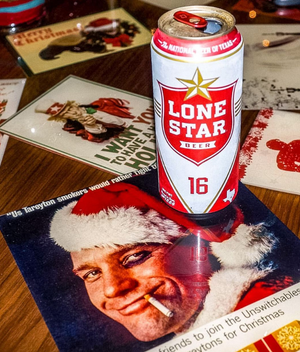 Jolly Hour
Our Jolly Hours are from 4-7 on Monday-Friday.
$2.50 Domestic Bottles (Bud, Bud Light, Miller Lite, Coors Light, and Michelob Ultra), $3 TallBoys (Lone Star, Lone Star Light, Coors Original) and $3 Well Drinks.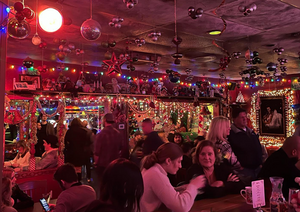 Christmas Parties
We throw a few parties every year, including 1/2 Christmas, Zombie Christmas, Lala's Anniversary Party & Lala's Christmas Bash. We would love to host your party, too! To book a private party, please reach out to Lauren lhodges@fbrmgmt.com