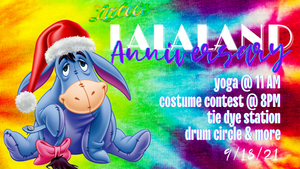 Lalaland 49th Anniversary Bash
September 18, 2021 11am
We're opening early at 11 AM on Saturday, September 18 to celebrate the merriest bar in Austin turning 49!!
Theme: Hippie/ Love & Peace
We'll have plenty of activities besides drink your favorite adult beverage!
Do some Yoga, make a custom Tie Dye Lala's T-shirt, drum circle & Costume Contest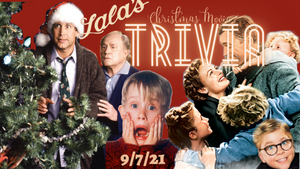 Christmas Movie Trivia
September 7, 2021 8pm
Q: In Home Alone, what is the business on the van that the Wet Bandits drive?
A: Oh-Kay Plumbing and Heating
If you knew the answer to this without Google or if you just want to test your smarts!
Come to Lala's 9/7 at 8 PM for Christmas Movie Trivia
The Winner will receive Lala's Merchandise and Gift Card!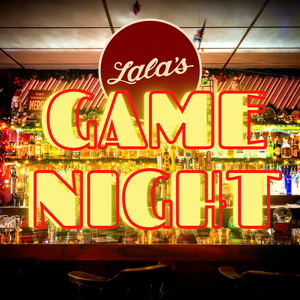 Game Night Mondays
Every Monday night we break out all the games! Come play!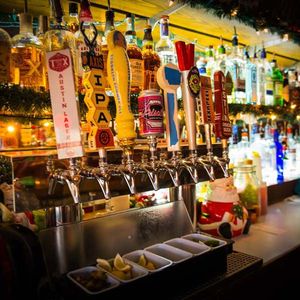 Jolly Hour
Our Jolly Hours are from 4-7 on Monday-Friday.
$2.50 Domestic Bottles (Bud, Bud Light, Miller Lite, Coors Light, and Michelob Ultra), $3 TallBoys (Lone Star, Lone Star Light, Coors Original) and $3 Well Drinks.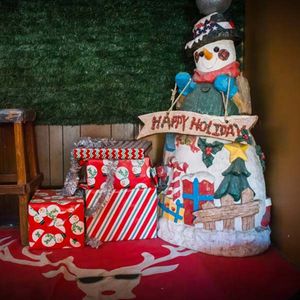 Christmas Parties
We host St. Nick's Birthday in March, Christmas in July and a Christmas Bash in December!
Due to the popularity of the bar during the holiday season, we will be operating on a first come, first served basis. If you are interested in a full venue buyout, please contact Lauren at lhodges@fbrmgmt.com. #keepaustinjolly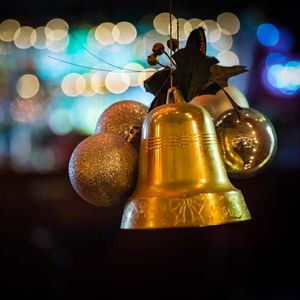 Bloody Mary Mornin'
We open at 11 AM Sunday and we have Bloody Mary's and Mimosas during that time.