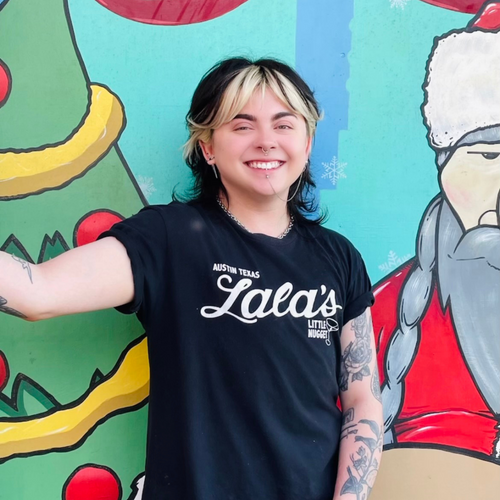 Greyson Jude
Born and raised in Austin, Texas (shocker, right?) I started bartending at the age of 18 and was hooked instantly. I've worked all over town in many different environments, but I can confidently say, Lala's is my home.
I started as a regular patron at Lala's before having the opportunity to join this awesome team. It's been a pleasure serving familiar faces, and creating new relationships in and out of the neighborhood. The passion I have is not only for craft cocktails, but also providing a memorable experience for every guest.
Outside of work, I love music, guitar, old school films, and anime. Come visit me and let's chat over a drink!